Sawing operations began in the parish of Tervola in the early 20th century. Janne Vaara bought the iron parts of a circular saw from Swedish sawmills and built the wooden parts himself. Since then, the processing of the northern wood has been an important part of the activities of the Vaara family.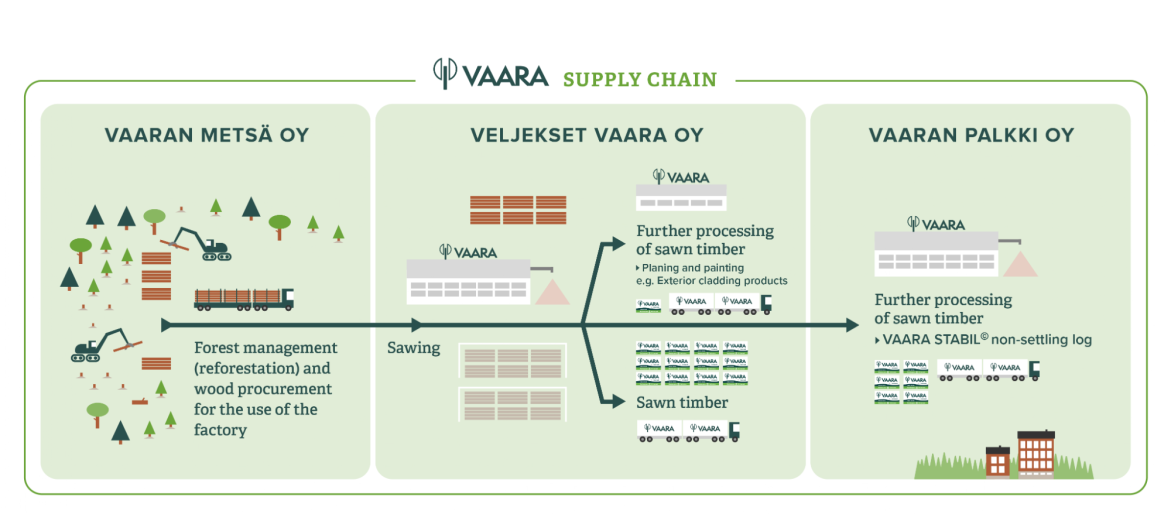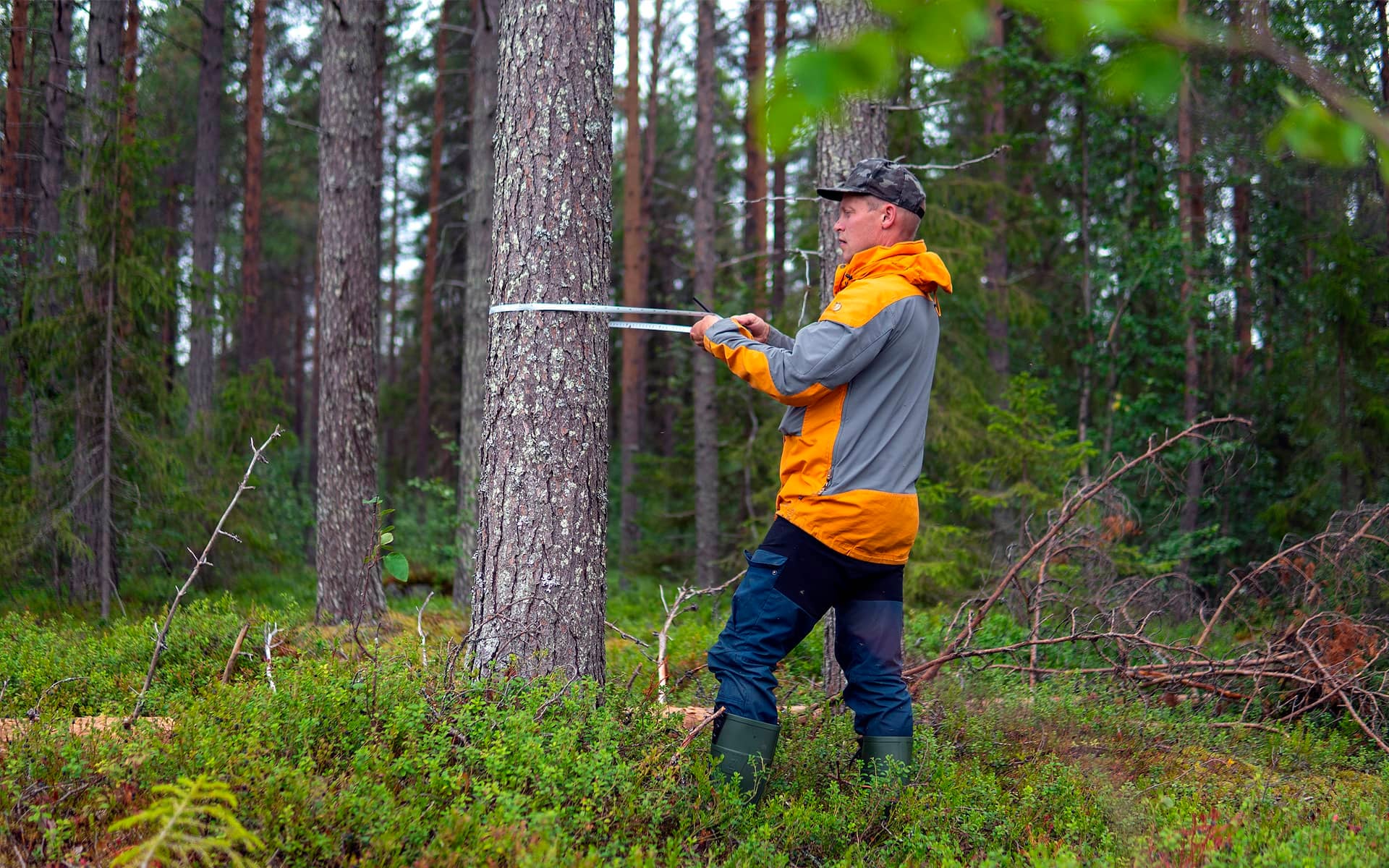 Life from wood
Vaara Group focuses on the production of high-quality pre-painted cladding products and log blanks. Our roots are deep in the soil of the north, and we believe that sustainably managed forests are the starting point for quality wood products now and in the future. That is why we take care of the valuable raw material right from the seedling. We offer quality and cost efficiency through total optimization of harvesting, sawing and further processing.
We are constantly developing our services and offerings to enable everyone to have an effortless construction and renovation project. We are pleased to see our products protect homes from wind, sun, rain and frost. The northern wood is best suited for that. We develop and grow towards better results together with our own staff and stakeholders on natural terms.
Responsibly managed forests have vitality and we intend to be the most desirable supplier of exterior cladding products and log blanks in Finland, as well as a long-term partner for our stakeholders. That is why we keep the quality of our products high, deliver them on time and renew them in a sustainable way, just like our raw materials.